In this article, we'll show you how to make old school beef jerky (the way it used to be).
Ingredients
For this jerky you'll need the following ingredients: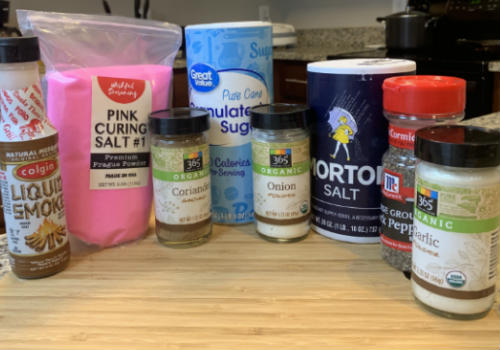 Before making this recipe, I bought my favorite cut of beef – eye of round. For a 2.5 pound serving, I paid $12.18, but I used only 1 pound for the recipe.
Before making jerky, the important first step is to cut away all fat.
First, it tastes better and is healthier without it. Second, fat spoils faster than beef so cutting it off means you'll be able to store your jerky longer.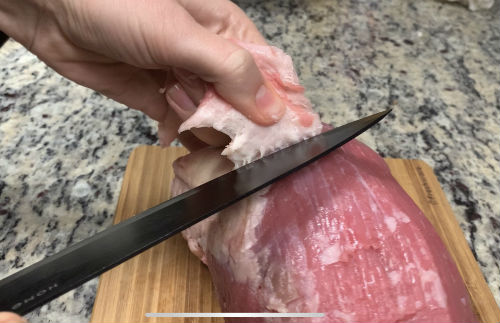 For easier cutting, I like placing my beef in the freeze for between one and two hours. Afterward, I cut the beef into long, thin strips.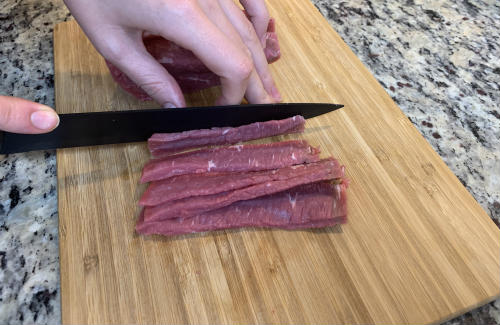 The next step is to make the marinade. Ideally, you'll do this while your beef is hardening in the freezer.
For the marinade you'll need to mix the following ingredients:
The next step is to add your sliced-beef to the marinade. Afterward, place the mix in the refrigerator for at least 7 hours, but you could do so for 24 hours if you want a more bold flavor. I usually marinade mine during the night.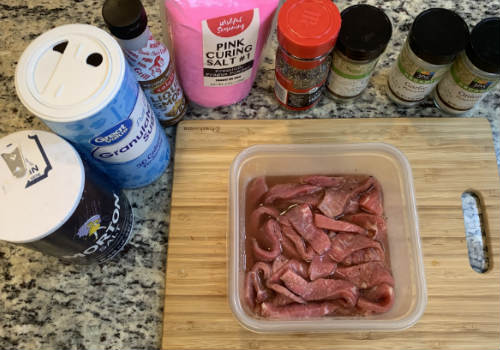 Drying the Jerky
The next step is dehydration. You'll need to choose one of three methods: in an oven, in an electric smoker, or in a dehydrator.
I prefer using a dehydrator. In my opinion, this is the best way for drying beef — it's cheap, light, and easy to use. I bought mine on Amazon.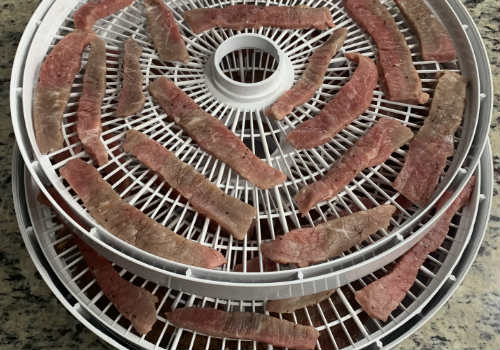 I dehydrate the beef for approximately 7 hours at 160 Fahrenheit. I say approximately because I check it a few times during the drying process to make sure the texture of the beef is what I like. The thinness of your meat is the biggest factor for how long it should dehydrate.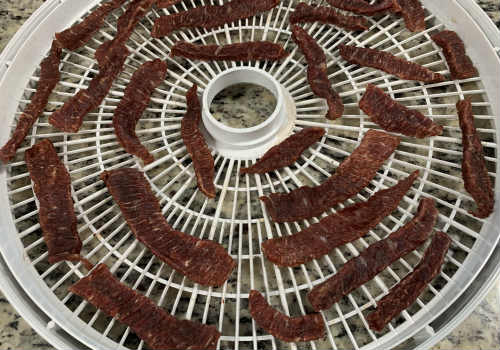 Enjoy your original beef jerky!
Recipe of Original Beef Jerky
The total time for preparation and cooking is 14 hours and 30 minutes:
the preparation time is 30 minutes
the marinade time is 7 hours
the cooking time is 7 hours
Each pound of beef will yield approximately 7 oz. of beef jerky.
Ingredients
Cost
1 pound of beef
$4.87 per 1 pound beef at Walmart
1/4 teaspoon Prague Powder #1 curing salt
Between $12 and $13 for a 2.5 pound pack
(which comes out to 1 cent for 1/4 of a teaspoon of curing salt)
1/2 teaspoon salt
1 cent for 1 teaspoon of salt
1/4 teaspoon coriander ground
Between $4 and $5 for a 1.52 oz. container
(which comes out to 10 cents for 1/4 teaspoon coriander ground)
1/4 teaspoon onion powder
Between $4 and $5 for a 1.73 oz. container
(which comes out to 11 cents for 1/4 teaspoon onion powder)
1/2 teaspoon garlic powder
Between $4 and $5 for a 2.33 oz. container
(which comes out to 14 cents for 1/2 teaspoon garlic powder)
1/2 teaspoon liquid smoke hickory
$1.34 for a 4 oz. container at Walmart
(which comes out to 8 cents for 1/2 teaspoon liquid smoke hickory)
1/2 teaspoon ground black pepper
$3.98 for a 3.12 ounces container at Walmart
(which comes out to 11 cents for 1/2 teaspoon ground black pepper)
1/2 teaspoon granulated sugar
1 cent for 1/2 teaspoon granulated sugar
1/2 cup cold water
I used tap water so it was essentially free
Total Cost:
$5.44/~7 oz. (full cost: meat + ingredients)
Cooking Instructions
Cut off all fat from your beef and place it in the freezer for between one and two hours
To make your marinade, mix the following:
-1/2 tsp of salt,
-1/4 tsp of Prague Powder #1,
-1/4 tsp of coriander ground,
-1/4 tsp of onion powder,
-1/2 tsp of garlic powder,
-1/2 tsp of liquid smoke mesquite,
-1/2 tsp of ground black pepper,
-1/2 tsp of granulated sugar, and
-1/2 cup of cold water
Cut the beef into long, thin strips
Mix the sliced beef and marinade and place it in the refrigerator for between 7 and 24 hours (the longer, the stronger the flavor)
After marinating, dry your beef for approximately 7 hours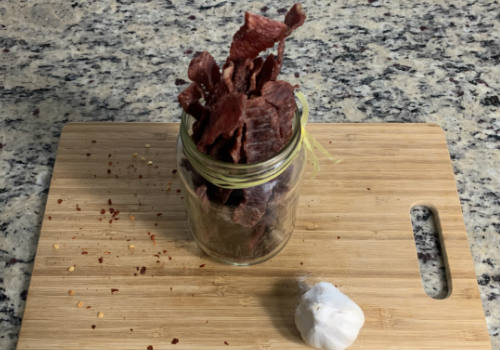 Random Beef Jerky Joke:

"You might be a redneck if you think that beef jerky and moon pies are two of the major food groups."
-- Jeff Foxworthy