Alton Brown is the creator and host of the Food Network television show Good Eats. Brown was born in Los Angeles but spent his youth in Georgia, where beef jerky is seemingly a dietary staple!
The below recipe was created by Alton Brown and is quite flavorful. After having heard about it so much, I decided to try it myself.
Let's see how it came out.
Ingredients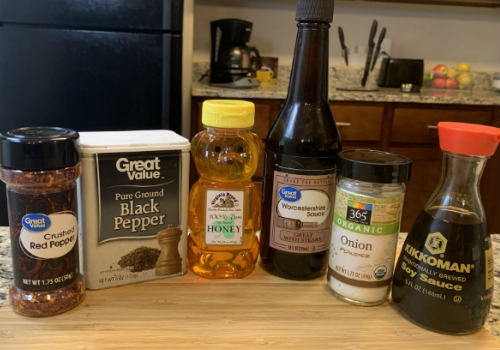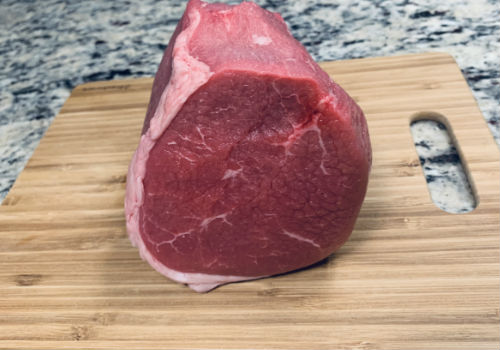 For this recipe, I choose my favorite beef – eye of round.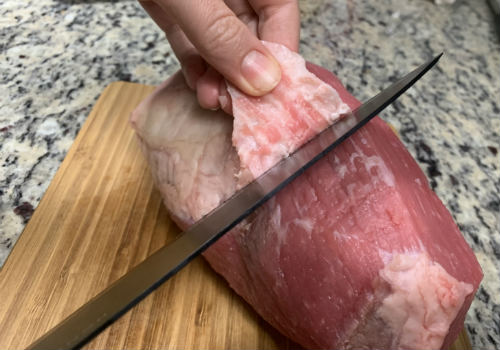 Do you know that fat spoils faster than beef? That's why your first step when you prep beef is to cull off all fat. It's doesn't take but 10 to 15 minutes. Afterward, I recommend you place the beef in the freezer for approximately an hour to help cut thinner slices.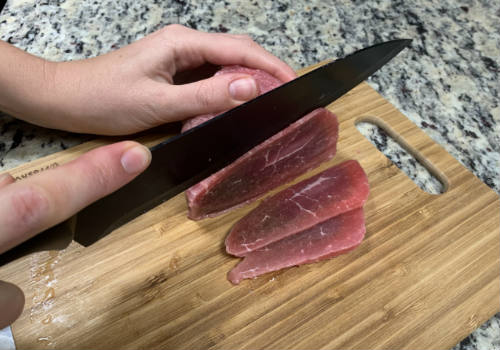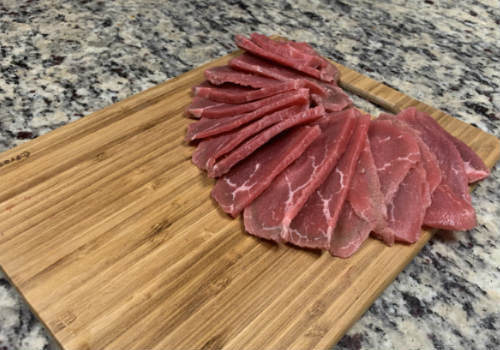 It's now time to make the marinade by mixing the following ingredients: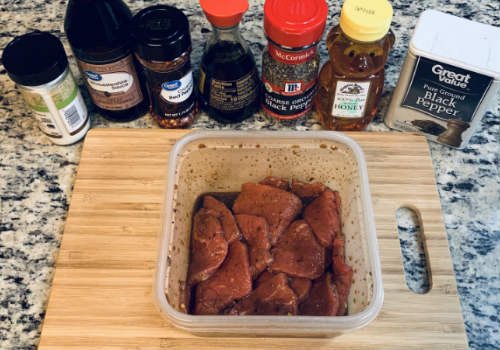 The next step is to mix your beef and your marinade and place the mixture in your refrigerator for between 7 and 24 hours. The longer you let it soak, the stronger the flavor. I left mine in for a whole night.
Dehydrating – Alton Brown Beef Jerky
After marinating, place your beef in a dehydrator for between 6 and 7 hours. You can also use an oven or an electric smoker.
Try to check the beef while it's drying. This will help you understand the process and determine when to stop.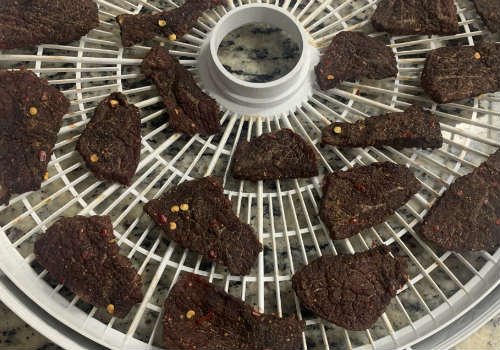 Last time beef jerky was dried by dehydrator for 7 hours at 160 F and I got a delicious jerky!
Recipe for Alton Brown Beef Jerky
The total cooking time is 14 hours and 30 minutes:
the preparation time is 30 minutes
the marinade time is 7 hours
the cooking time is 7 hours
This recipe is serving for 5 people.
Ingredients
Costs
1 lb beef — top round London broil beef (but any cut of beef could work)
$5 per 1 lb at Walmart
2/3 cup of Worcestershire
$1.00 for a 10 oz. container at Walmart
(2/3 cup is 5 and 1/4 oz = $0.63)
2/3 cup of soy sauce
$1.52 for a 5 oz. container at Walmart
(2/3 cup is 5 and 1/4 oz = $1.60)
2 teaspoon black pepper
$2.98 for a 3 oz. container at Walmart
(6 tsp. per oz. means that 1 teaspoon equates to 0.17 cents or 0.34 cents per 2 teaspoons)
2 teaspoon onion powder
$4 – 5 dollar range for a 1.73 oz. container
(6 tsp. per oz. means that 1 teaspoon equates to 0.38 cents or 0.76 cents per 2 teaspoons)
1 tablespoon honey
$2.98 per 12 oz. container at Walmart
(1 tbsp per oz. is 0.24 cents)
1 teaspoon red pepper flakes
$0.98 per 1.75 oz. container at Walmart ( 6 tsp. per oz. means that 1 teaspoon equates to 0.09 cents)
Total Cost:
$8.66/~7 oz. (full cost: meat + ingredients)
Short Instructions
Cut off all fat from the beef
Slice the beef thinly
Mix all ingredients for the marinade and add the sliced beef
Place the mixture in the refrigerator for between 7 and 24 hours
After marinating, dehydrate your beef for approximately 7 hours using your preferred dehydrating method (e.g., dehydrator, oven, electric smoker)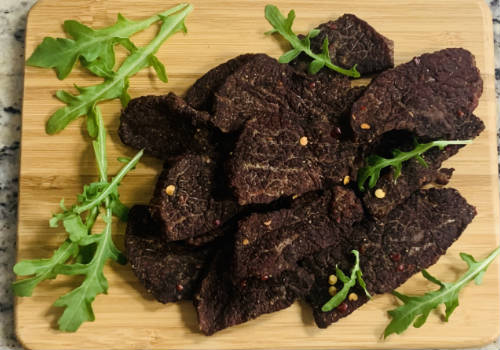 Random Beef Jerky Joke:

"You might be a redneck if you think that beef jerky and moon pies are two of the major food groups."
-- Jeff Foxworthy