Vietnamese beef jerky is one of the most popular and delicious types of jerky. It is made with thin slices of beef that are marinated in a mixture of pepper, sugar, garlic, and fresh lemon juice being dried.
The result is a tender and chewy jerky that is full of flavor. Jerky makes a great snack or appetizer and can be enjoyed by people of all ages.
If you've never tried Vietnamese beef jerky before, you are in for a real treat!
Ingredients for Vietnamese Beef Jerky Recipe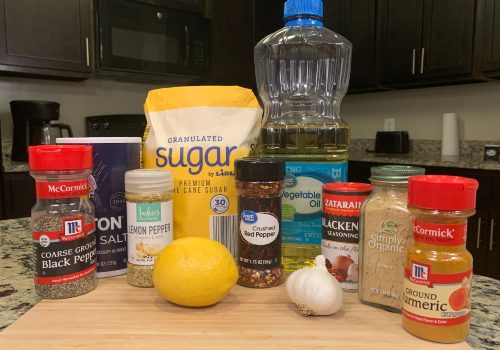 The Best Beef
When you make beef jerky, not all meat is the same. Some people like fancy meat, but I like less fancy like London Broil.
It is a good choice because it has very little fat, but other cuts like Top Round, Sirloin Tip, Flank Steak, and Eye of Round are good too.
I paid $12.03 for the whole cut or $5.84/per lb. at Walmart.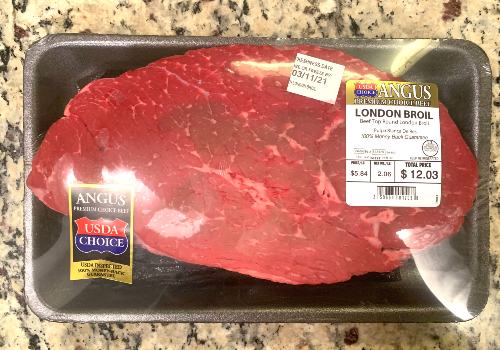 Preparing a Beef
To get delicious jerky, you must trim the fat off your beef. Make sure you take off all the fat so your beef will last longer and taste better.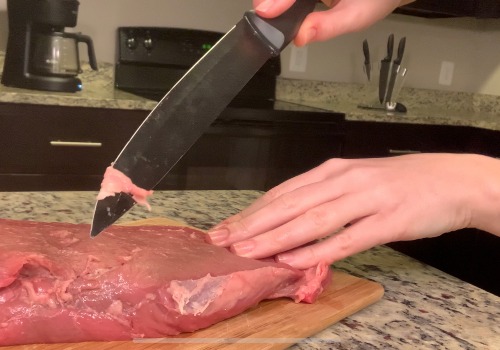 I weighed the meat to see if I had enough.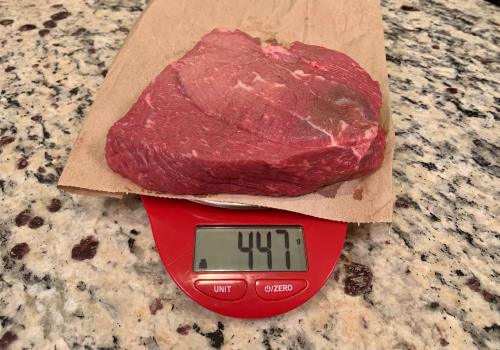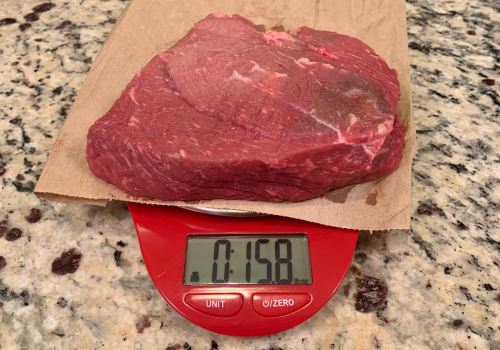 We recommend freezing your beef to firm it up. It is easier to slice it when it's firm.
Freeze the beef for 1 hour or up to 2 hours, then cut thin strips that are no thicker than ¼ inch.
Thinner strips will dry quicker than thicker ones, so you can enjoy the beef jerky sooner.
To make the marinade for your beef jerky, you must mix all your ingredients properly.
See the measuring cup below.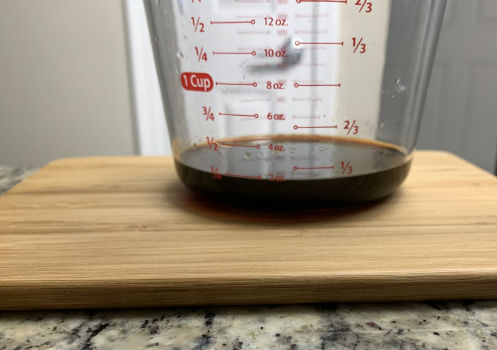 Mix the beef and a marinade. Put them in a container or bag. Put it in the fridge for at least six hours or longer (the longer you marinate your beef, the stronger the flavor is).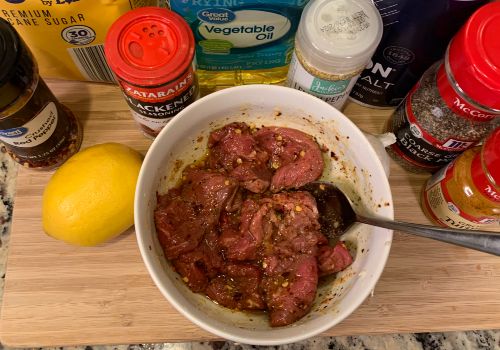 Dry Your Beef Jerky
After you have cooked the beef, put it on a paper towel for a few minutes to get rid of any excess liquid.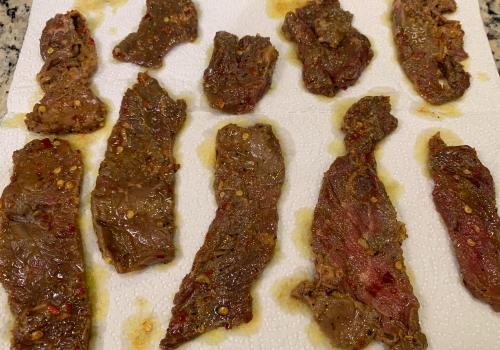 There are three ways to make beef jerky: in an oven, in an electric smoker, or in a dehydrator. We used a food dehydrator (Amazon link), which you can see in the pictures.
Put the meat in the dehydrator, and it will make jerky! You should put it on at 160 degrees Fahrenheit for 4-8 hours, but ours took 7 hours in our food dehydrator.
Yours could take less time or more, depending on how thick the meat is.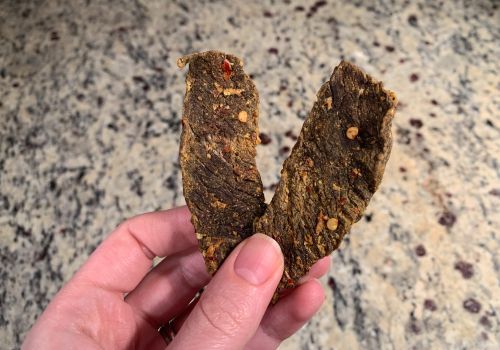 After cooking, my jerky weighs 6.5 oz or 183 grams. The process removed 8.5 oz. of weight, which constituted a 58% weight loss. Now you know why jerky is so expensive!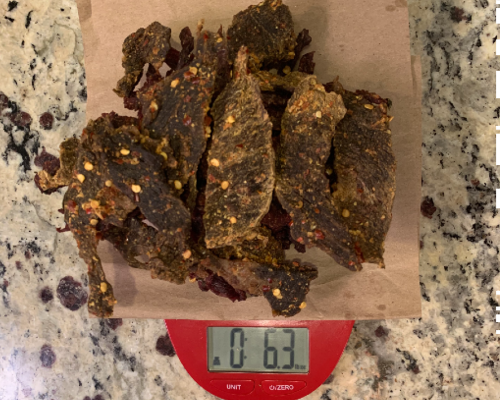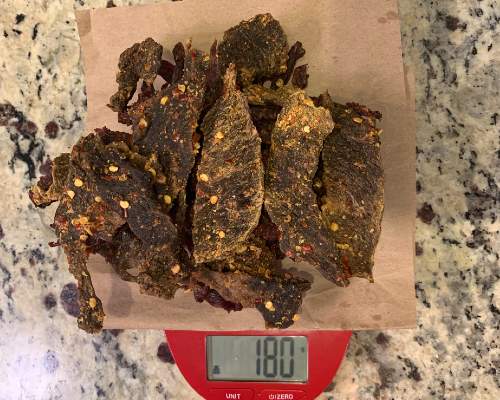 Recipe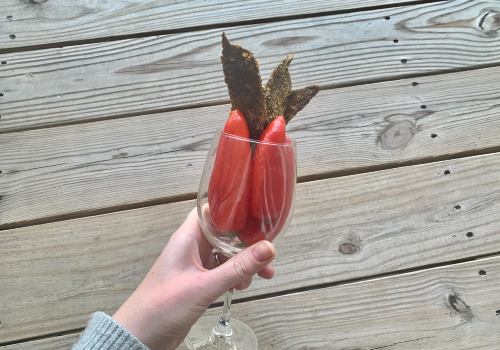 This recipe serves 5 people and requires 13 hours and 30 minutes to cook.
preparation time: 30 minutes
marinade time: 6 hours
drying time: 7 hours
Ingredients
Cost
1 lb. of beef; I choose top round London broil beef, but any could work
$5.84 per 1 lb. at Walmart
1 tablespoon of
lemon pepper
$0.98 per 4.25 oz. container at Walmart
(2 tbsp. per oz. means that 1 tablespoon equates to 0.11 cents)
2 tablespoon garlic minced
Between $0.4 and $0.5 per whole garlic at Walmart
(2 tbsp. garlic minced equates to 0.30 cents)
1 tablespoon five-spice powder
$2.17 for 2lb. a container at Walmart
( 31 tbsp. per pound means that 2 tbsp. equates to 0.07 cents)
1 teaspoon salt
1 cent for 1 teaspoon of salt
3 tablespoon lemon juice
$1 per one lemon in Walmart, I used all of it
1/2 teaspoon black pepper ground
$3.98 for 3.12 oz. a container at Walmart
(6 tsp. per oz. means that 1 teaspoon equates to 0.21 cents or 0.11 cents per 1/2 teaspoon)
1 tablespoon red pepper flakes
$0.98 per 1.75 oz. container at Walmart
(2 tbsp. per oz. means that 1 tablespoon equates to 0.28 cents)
1 tablespoon turmeric powder
$2.78 per 2 oz. at Walmart
(2 tbsp. per oz. means that 1 tablespoon equates to 1.39 cents)
3 tablespoon granulated sugar
9 cents for 3 tablespoons granulated sugar
2 teaspoon vegetable oil
2 cents for 2 tablespoons granulated sugar
Total Cost:
$7.27/6.5 oz. (full cost: meat + ingredients)


Shot Instruction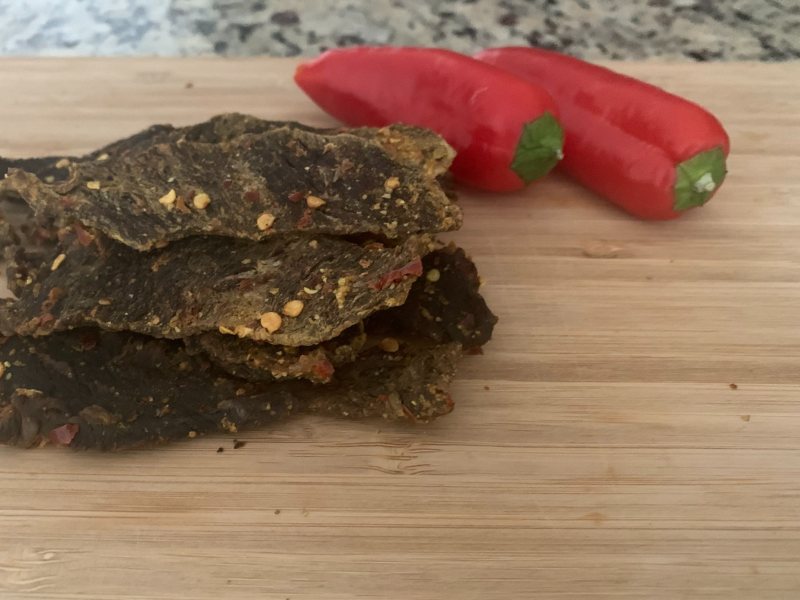 ---
---
Instructions
Cut the fat off the beef.

If you are not using pre-sliced beef, freeze it for one or two hours and cut it into slices no thicker than ¼ inch.

Put all of the ingredients for the marinade in a container and mix them.

Add your beef to marinate it in the fridge for six or more hours (or four or more hours if you want thicker strips).
---
Nutrition
Serving:
36
g
|
Calories:
242
kcal
|
Carbohydrates:
12.5
g
|
Protein:
28.2
g
|
Fat:
8.4
g
|
Saturated Fat:
2.7
g
|
Cholesterol:
81
mg
|
Sodium:
564
mg
|
Potassium:
465
mg
|
Fiber:
1.2
g
|
Sugar:
7.8
g
|
Calcium:
19
mg
|
Iron:
18
mg
Last update on 2022-09-22
Connect with Real Jerky Makers
Because the Best Jerky Doesn't Come from a Store
QUOTE:
"You might be a redneck if you think that beef jerky and moon pies are two of the major food groups."
-- Jeff Foxworthy