Salmon jerky is a healthy, high-protein snack perfect for on the go! This high-protein, low-carb snack is a great source of omega-3 fatty acids, which are beneficial for your health.
Salmon jerky makes a great alternative to traditional processed snacks like chips or candy bars. Give it a try today!
Ingredients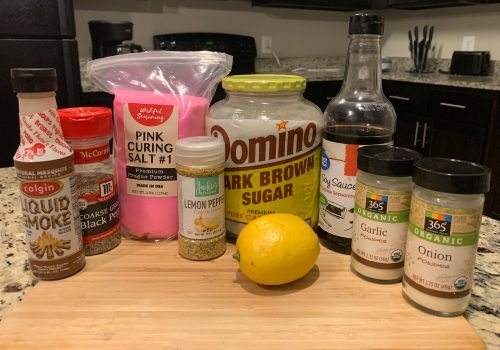 The recipe calls for ten ingredients:
How to Prepare a Salmon
For this recipe, I decided to try Atlantic salmon, which I bought at Walmart for $8.62/per lb. ($7.84/per lb.)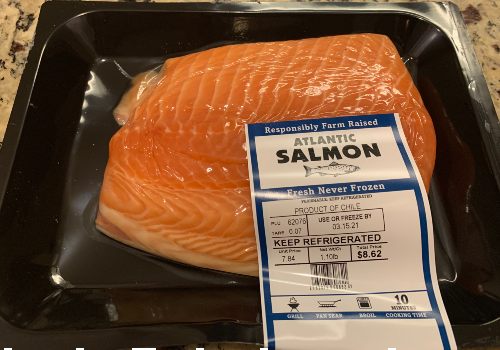 One advantage of buying this fish cut is that it's almost fat-free. If it contains any at all, it's necessary to cut. Also, you need to cut the skin (see below).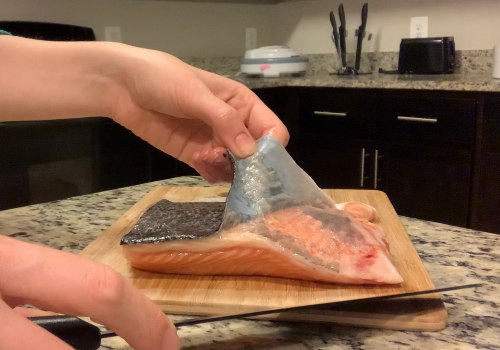 Connect with Real Jerky Makers
We'll introduce you to some of the most delicious, off the beaten path jerky makers around!
Because the Best Jerky Doesn't Come from a Store
I initially weighed the fish to determine how much jerky we'll have after dehydrating the salmon.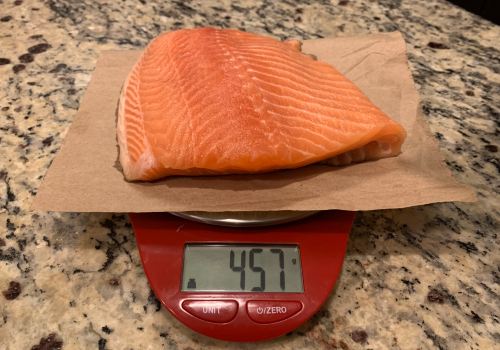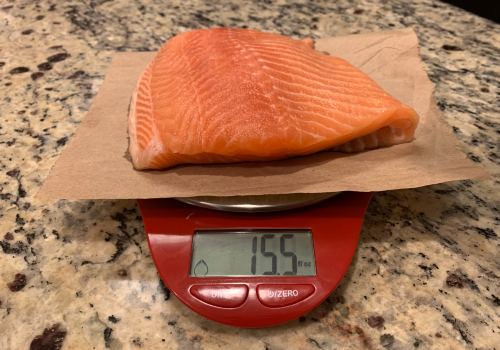 Now it's time to cut the fish. Try to slice the salmon as thinly as you can.
The next step is to gather all the ingredients and make a marinade. You'll need to mix the ingredients that we listed above in the right proportions.
See the measuring cup below.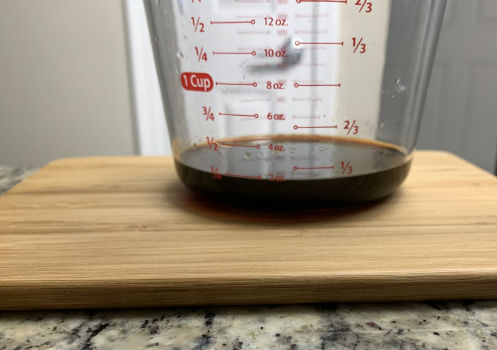 Now you'll mix your marinade and salmon, letting it sit between 6 and 24 hours. The longer you marinate the fish, the stronger the flavor is.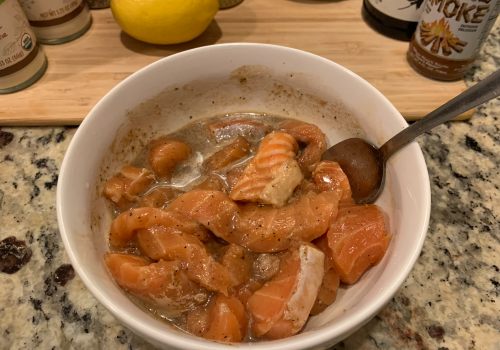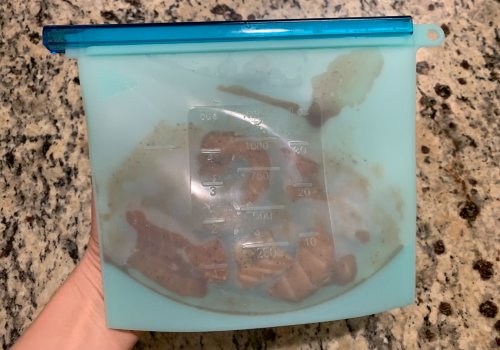 Dehydrating the Salmon
If you want your fish to be ready for drying faster, you should put it on a paper towel. The paper towel will absorb any extra liquid from the salmon.
You can skip this step if you want. It is my suggestion only.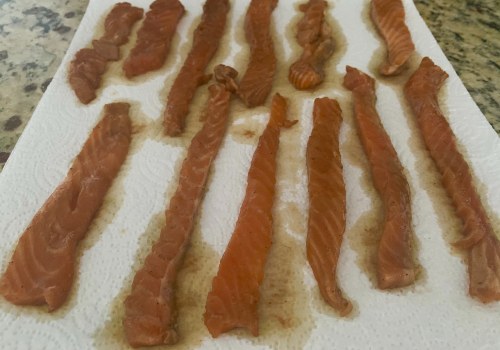 The easiest way to dry a salmon is by using a dehydrator, but you can try an oven or electric smoker. Drying in an electric smoker would take 2 hours longer.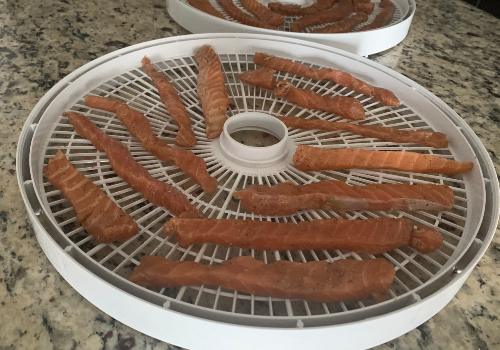 To make our jerky, we used a food dehydrator (Amazon link). Just put the salmon on trays and dry it for 8 hours at 160 degrees Fahrenheit. It took about 7-9 hours for the salmon to fully crisp up, depending on how thick it is, and your preferences may be different too!.
After cooking, my jerky weighs 8.0 oz. or 226 grams. The process removed 7.5 oz. of weight, which constituted a 52% loss of weight.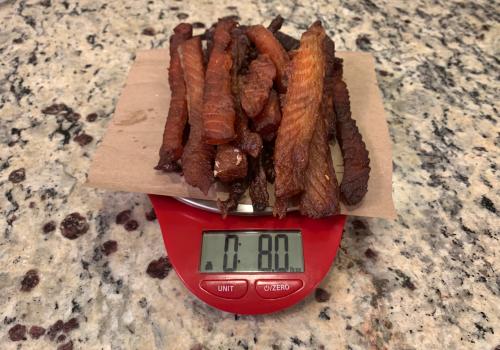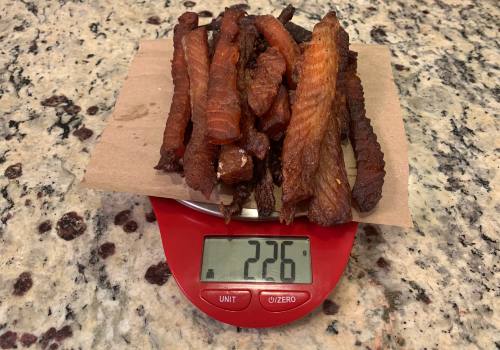 Recipe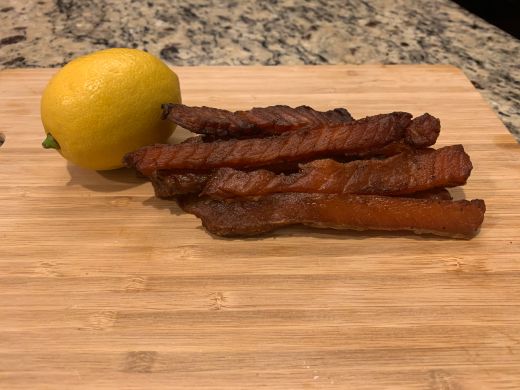 Makes 5 servings
Preparation Time: 30 minutes
Marinade Time: 6-24 hours, average 8 hours
Drying Time: 4 – 8 hours, average 8 hours
Ingredients
Cost
1 lb. of salmon
$7.84 per 1 lb. at Walmart
1/4 teaspoon Prague Powder #1 curing salt
Between $12 and $13 for a 2.5 lb. pack
(96 teaspoons per pound means that 1/4 of a teaspoon equates to 0.01 cents)
1/2 cup soy sauce
$1.52 for a 5 oz. container at Walmart
(1/4 cup or 4 oz. = 1.22 cents)
1 tablespoon lemon juice
$1 per one lemon in Walmart, I used half of it, it is 0.5 cents
1 tablespoon lemon pepper
$0.98 per 4.25 oz. container at Walmart
(2 tbsp. per oz. means that 1 tablespoon equates to 0.11 cents)
1 tablespoon brown sugar
$2.17 for 2lb. a container at Walmart
( 31 tbsp. per pound means that 1 tbsp equates to 0.14 cents )
2 teaspoon black pepper ground
$3.98 for 3.12 oz. a container at Walmart
(6 tsp. per oz. means that 1 teaspoon equates to 0.21 cents or 0.42 cents per 2 teaspoons)
1/2 teaspoon onion powder
Between $4 and $5 for a 1.73 oz. container
(6 tsp. per oz. means that 1 teaspoon equates to 0.38 cents or 0.19 cents per 1/2 teaspoon)
1/2 teaspoon garlic powder
Between $4 and $5 for a 2.33 oz. container
(6 tsp. per oz. means that 1 teaspoon equates to 0.28 cents or 0.14 cents per 1/2 teaspoon)
2 teaspoon liquid smoke

hickory

$1.34 for a 4 oz. container at Walmart
(2 tbsp per one oz. equate to 0.33 cents)
Total Cost:
$10.90/8.0 oz. (full cost: fish + ingredients)


Shot Instruction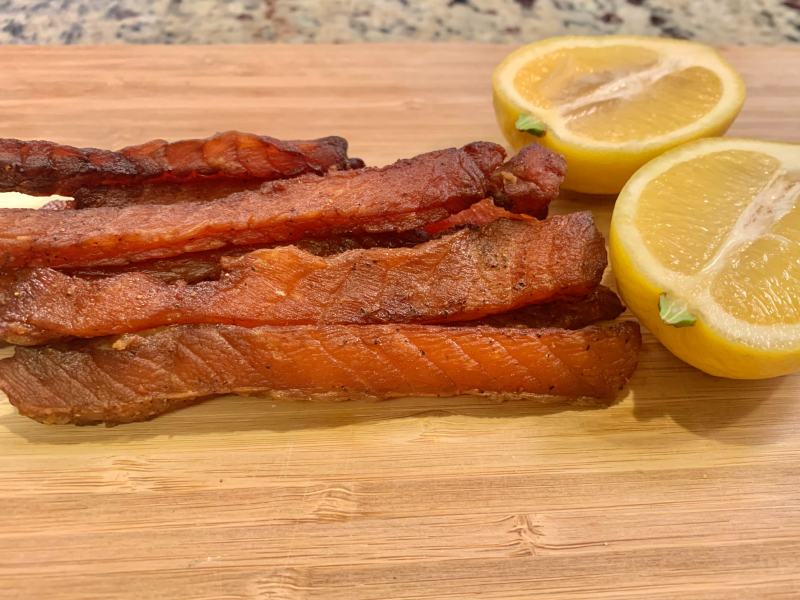 ---
---
Instructions
Cut the fat off your salmon.

Cut the salmon into no thicker than ¼-inch slices.

Mix the marinade ingredients in a measuring cup, add your salmon, and put it in the fridge for 7-24 hours.

Remove any excess marinade with a paper towel and dry your salmon at 160 degrees F for 7 – 9 hours.
---
Nutrition
Serving:
45.2
g
|
Calories:
142
kcal
|
Carbohydrates:
3.9
g
|
Protein:
19.4
g
|
Fat:
5.7
g
|
Saturated Fat:
0.8
g
|
Cholesterol:
40
mg
|
Sodium:
1700
mg
|
Potassium:
430
mg
|
Fiber:
0.6
g
|
Sugar:
1.3
g
|
Calcium:
44
mg
|
Iron:
1
mg
QUOTE:
"You might be a redneck if you think that beef jerky and moon pies are two of the major food groups."
-- Jeff Foxworthy